Khao Yee San Village

A suitable place for cultural tourism industry
Khao Yee San village is located at Yee San sub district, Umpawa district, the province of Samut Songkram. It is believed that people in this community have been continuously living there for generations and longer than 800 years, since the beginning of Ayuddhaya kingdom or the 19th century of Buddhist era. The people's way of life at Khao Yee San is still in a peaceful environment with local cultures, customs and traditions that are still intact. It is a very interesting destination for a cultural visit.
Traveling to Khao Yee San village can be made in various way.
1. The car route : Take Thonbury - Pak Tor (Rama II) highway. When you pass Samut Songkram and cross the Mae Klong river for 3 - 4 km, at PTT petrol station. There is a road on left-hand side that will lead you to Khao Yee San village with the distance of 7.5 km.
2. The train route : Take a southern line train and get off at Wat Kuti station, then take a mail boat along Yee San canal.
3. The boat route : Take a mail boat from Umpawa or Mae Klong (Samut Song Kram province). Travel along Klong Kood Don Jan, then Klong Bang Lee or Klong Choom Chon Chuen that will emerge at Khao Yee San Village.
4. The tour route : This is the most recommended route because you can experience various kind of scenic view such as the mouth of the Mae Klong River , the sea and along the canal from the sea to Kao Yee San Village. The route starts at the port at Wat Luang Por Ban Laem, Muang District, the province of Samut Songkram. Then the boat goes along Mae Klong River. At the mouth of the river, you will see the fisherman's way of life, sea mussel farming, sea forest, muddy sea, the community of Ban Poon, then enter Klong Khud Yee San that is the way to Khao Yee San Village.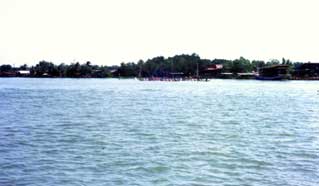 the mouth of the Mae Klong River
The word " Yee San" means "market" that is altered from the Persian "Barzarr". This word was used since the reign of King Borommakot. Then there was the name "Chao Fah Krom Khun Yee San Soranee" who was a wife of Chao Fah Dhamatibet (Chao Fah Khung = Prince Khung). There are many archeological evidences which were made at the begining of Ayudhaya period. There is a recess at Khao Yee San called "Ue Rua Sam Pao = The argosy port", which proves that this place was a suitable temporary stop for argosies. Khao Yee San village then became an important community and a stopping point on the trade route from Ayudhaya - Bangkok - Mae Klong -Petchaburi, Nakornsrithammarat to other foreign destinations such as Chaina, Java, India or Europe.
The legend of ancestors at Kao Yee San community
There is a legend of Khao Yee San saying that Grandpa Sriracha, who was a chinese argosy trader, came to Khao Yee San with his two brothers. Among the three, the eldest is Chin Krao, the second is Chia Khan, the youngest is Chin Ku. When they arrived a coastal Khao Yee San (Khao = Mount). The ship struck the mount and wrecked. The three brothers were separated. The eldest ashore at Khao Takrao, Chin Khan ashore at Khao Yee San, Chin Ku ahore at Khao Eto. They settled down and the community lasts until present. Chin Khan is uniquely proficient so he is respected as a Grandpa Sriracha, the ancestor of Khao Yee San.
Besides a simple way of life at Khao Yee San, the food is plenty because the area is rich of natural resources. Seashore is full of sea forests where aquatic animals live. Since this community lacked of fresh water and there is only brackish water, they had to made large earthen jar for containing fresh water. Mr Srisak Wallipodom, an expert in archeology, gives comments that there are plenty of this kind of containers at Wat Khao Yee San and houses in the village. These containers are big but have small openings. They were not made in Thailand but, instead, must be made in China or northern Vietnam because they have suitable shapes for containing water when being stored in argosies.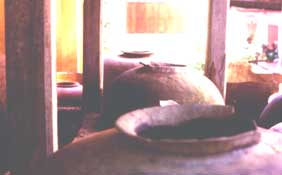 large earthen jar for containing fresh water
The story of getting fresh water for consuming and trading still exists. That means fresh water is essential to people in this region. This kind of career is called "Lom Nam". The villagers sail upstream until they arrive Petchabury river. When they find shallow area with clear water, they push one side of the boat in order to let water flow into the boat. After they get enough water, they bring it back to sell to other villagers. At present, there are bigger motor boats and they use tanks instead. But it is still a water trading as it was in the old times.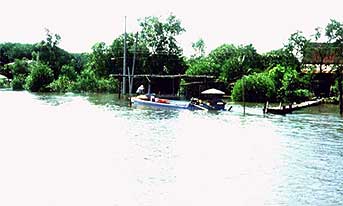 kind of career is called "Lom Nam"
The environment of Khao Yee San village
Khao Yee San village is located at foothill of Mount Yee San, which is a limestone mountain. It is surrounded by sea forests. At the area, 5 km west of the seacoast, is plenty with canals, natural or artificial, those are important routes of transportation since the old times. The area surrounding the mount is rich of natural resources and full of big trees. This community has been here for a very long time.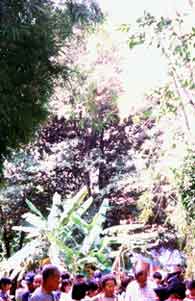 Rich of natural resources and full of big trees
There are canals in the north and the east which shorten the way out to Mae Klong river at Umpawa and Mae Klong (Samut Songkram) without going around in the sea. The west is a sea forest, paddy field and other villages such as Ban Wung Manow, Ban Bang Khem, Ban Kluay and Ban Nong Sim. The south is a waterway, which is separated into two lines. One is Klong Yee San that leads to Kho Eto. The other is a canal called Praek Bang Eton or Praek Kamen that leads to Ban Lum Ton Pan and is connected to Klong Bang Taboon that leads to Taboon bay, which is the way to Mae Klong or the mouth of Petchabury river.
The Khao Yee San community does not only lack of fresh water, besides, they are crowded of mosquito population because they are closed to the sea forests. There are also plenty of cobras.
Besides fishery, the other popular long lasting occupation of almost the whole of Khao Yee San villagers is production of charcoal. There is a special big charcoal brazier. They replant trees to replace woods that they cut down for producing charcoal. At present, there are less use of charcoal, so there are only a few charcoal brazier left in the community.
| | |
| --- | --- |
| | |
| big charcoal brazier | Firewood that prepare for producing charcoal |
| | |
| --- | --- |
| | |
| The owner of charcoal brazier | Woods for production of charcoal |
Wat Khao Yee San is a center of the community. The temple was built during the reign of King Sua of Ayudhaya (1803 A.D.) and was restored once during the reign of King Rama IV and King Rama V of Ruttanakosin (bangkok) period. There is a monastery that is an Art of Ayudhaya style. Inside the monastery and chapel, there are exquisite murals and other paintings. There are also exquisitely carved monastery doors. It is believed that all these beautiful artworks are produced during Ayudhaya period.
| | |
| --- | --- |
| | |
| The Monastery on the west side of Wat Khao Yee San | The Monastery on the east side of Wat Khao Yee San |
| | | |
| --- | --- | --- |
| | | |
| exquisitely carved monastery doors | Buddha image in Ayudhaya period | The Monastery in Wat Khao Yee San |
Khao Yee San village and Literary
Khao Yee San village has been an important community since the ancient times. Literary and documents recorded since Ayudhaya period are available, such as;
In 1712 A.D., during the reign of King Paitracha, Dr Englebert Gampher who travel from Puttavia to Siam by a steamer had mentioned Thai traders who told him the route from Nakorn Sritamarat to Ayudhaya that he must pass the coast of Gui at Sam Roi Yod (300 mounts) then City of Pran, Cha Um, Petchabury , Yee San (writen Isan), Mae Klong, Ta Chin, and then Chao Praya river.
In 1822 A.D., during the reign of King Rama II, John Crawford came to Siam and wrote " next to the Mae Klong river, which is on the west of Chao Praya river, is Yee San. Forests mainly cover this coastal area producing charcoal for sale to the capital. It is a good paddy field and there are quite a few people living here"
The record of traveling to Petchabury, written by Soontorn Poo during 1845-1849 A.D. or during the reign of King Rama III, has described the rich of the land of Yee San, the people's way of life and also the voice of gibbon at Yee San.
The record of traveling to Chan Island is included in Soontorn Poo' literature. But it is uncertain that it is really Soontorn Poo's work. It describes the royal parades, the setting up of pavillion at Klong Wan. This could be the preparation for King Rama IV to stay during his trip to watch the Sun Eclipse at Wa Ko in 1934 A.D. However, Yee San is mention in this record.
The record of traveling to Yee San, written by K.S.R. Koolarb in 1923 A.D., mentioning the wish to take daughter for vacation at Yee San. The route taken is the same route that Yee San villagers use to travel to Umpawa or Mae Klong.
People of Yee San and their Intelligence in finding foods
People of Khao Yee San are intelligent in finding local natural resources to create their various kind of foods. For example, six types of local plants namely Ton Sam Sib (Arrowroot plant), Krui, Lumpan, Chakram (the sea blite-Genus Suaeda), Samae(A small tree of the family Myrsinaceae), and with additional 3 types of mushroom; Prong, Kong Kang, and Hu Nu (Jew's ear). At least 40 types of aquatic animals, mostly prawns, shrimps, and fish. For example, crustacean, freshwater prawns, horse crab - Genus Maja, brackish-water snail, needlefish, catfish etc.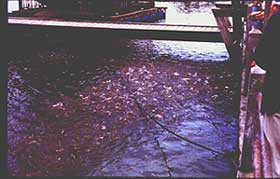 Source of Catfish
Cleverness in cooking brinish plant
People of Khao Yee San know how to cook brinish plant by getting rid of saltiness. For instance;
The young leaves of the sea blite (Chakram), which are vines covering the ground in sea forests. To get rid of the saltiness, the watery-crispy greenish leaves must be boiled repetitively. Then soaked with fresh water. Only leaves are used in cooking such as poured with coconut milk then served as a side dish for chili paste dish. It can also be fried with egg or put in a sour curry.
Sheathes of Krui are peeled then soaked with lime to get rid of a galling taste. Then boiled in syrup and served as a dessert.
The Museum of Khao Yee San village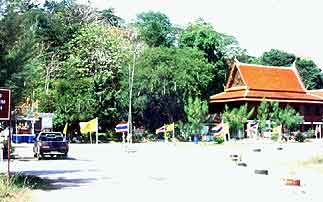 The Museum of Khao Yee San village
Visiting Khao Yee San village presents you scenic views of the village together with its countryside, good hospitality, visiting Wat (Buddhist temple) with valuable arts. Besides, the villagers have founded a museum of Khao Yee San. This is somewhat deserve to be honored. The museum of Yee San present there proud in history of the community. It also a place for youths in the village and for general public. This museum has also proved the unity and hormony of the community.
The museum at Khao Yee San is founded responding to the principles of the process of local museum founding. One of a key persons who founded the museum is Ms. Siriapa Ratchatahiran of Silpakorn University. She was born in Khao Yee San and, thus, she is a complete Khao Yee San folk.
The museum exhibits various categorized items, representing the history and the stories of the development of Khao Yee San community, including all aspects of the people ways of life at Khao Yee San. For example the categories of ;
The Origin of Khao Yee San : Representing the history of Khao Yee San
The archaeological findings : Representing antiques. This is exhibited at the back of Khao Yee San.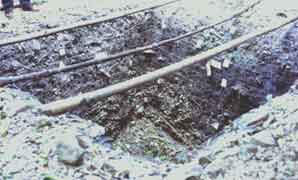 The excavation of archaeological findings

The believes : Representing the story of Grandpa Sriracha and Grandpa Hua Laman

The Buddhism and Murals

The local intelligence of Khao Yee San villagers villagers : Representing utensils, house wares, occupations (charcoal makers), local herbs, customs and traditions, foods, desserts, houses, iron equipment, and craftsman tools.

A reservational or a cultural visit is the extreme of tourism purposes because it represents intelligence, understanding, learning all of the real aspects of life. It is a supportive process that encourages the better understanding of the value of nature and other mankind.Yee San village, a sub district of Khao Yee San, a district of Umpawa, the province of Samut Songkram is another interesting destination for a visit, especially the boat route via Mae Klong bay. It is recommended to visit on weekends because the museum is open.

References

Documents comprised in the 2nd tourism and local cultures talk, at Khao Yee San village, a district of Umpawa, the province of Samut Songkram. (Copy) 2000 A.D

A visitor's guide to the museum of Khao Yee San village. 2000


Translator : Aketawan Manowongsa
10 June 2001